Our School Leaders
DEBRA MEEKINGS
Headteacher, Beacon Primary School
Debra has over 30 years of primary education experience and has been Headteacher at Beacon Primary Schooll since August 2018. Debra is committed to improving the outcomes for learners within the trust and has held senior leadership roles within a number of our trust primary schools. Debra has had a positive and successful impact leading school teams in different contexts and categories.
RUTH ONYEKABA
Headteacher, Gorsefield Primary School
Ruth is the Principal of Gorsefield Primary School and is very proud to have worked with the Trust for 12 years. She believes that there is no limit to what children (and adults!) can achieve; and strongly believes in providing all children with exciting, creative and meaningful learning experiences, which inspire hope, ignite the imagination and instil a love of learning. She has experience in taking schools from special measures to good in challenging contexts and extensive experience working in partnership with schools within and beyond the Trust. Ruth is a lead facilitator Church of England NPQH for the North West of England. Ruth is supported by a highly skilled and dedicated team of teachers and support staff. She is an avid advocate of serving the community and ensuring that all children embrace challenge, learn to overcome barriers and celebrate individual difference. This was recognised in May 2022, by Challenge Partners with an accredited Area of Excellence 'Overcoming barriers; opening doors to exceptional parental engagement.'
LOUISE THOMPSON
Headteacher, Parochial CE Primary School
Louise is the Headteacher of Parochial CE Primary School. Although this is her first headship, she has been a member of the senior leadership team for 8 years. During this time, Louise has facilitated courses for OLEVI and supported cluster schools in developing their pupil voice offer within their schools. Louise also represents Primary Schools on the SACRE council.
ANNA LISTER
Headteacher, St Paul's CE Primary School
Anna is Principal of St Paul's and has worked at the school since she began her teaching career. During that time, Anna has also worked with schools across the North West to support their improvement and development in areas such as Maths and wider curriculum development. Anna is passionate about developing teachers and leaders of the future, and has a wealth of experience faciliting programmes for Olevi, Edge Hill University, Alliance for Leading Learning and Ambition Institute. Anna is an experienced Specialist Leader of Education (SLE) and Challenge Partner Quality Assurance Reviewer, and utilises these skills to support development across the Trust. She also leads on a number of Learning Commuities within the Trust, with a focus on curriculum development.
MATTHEW HARDING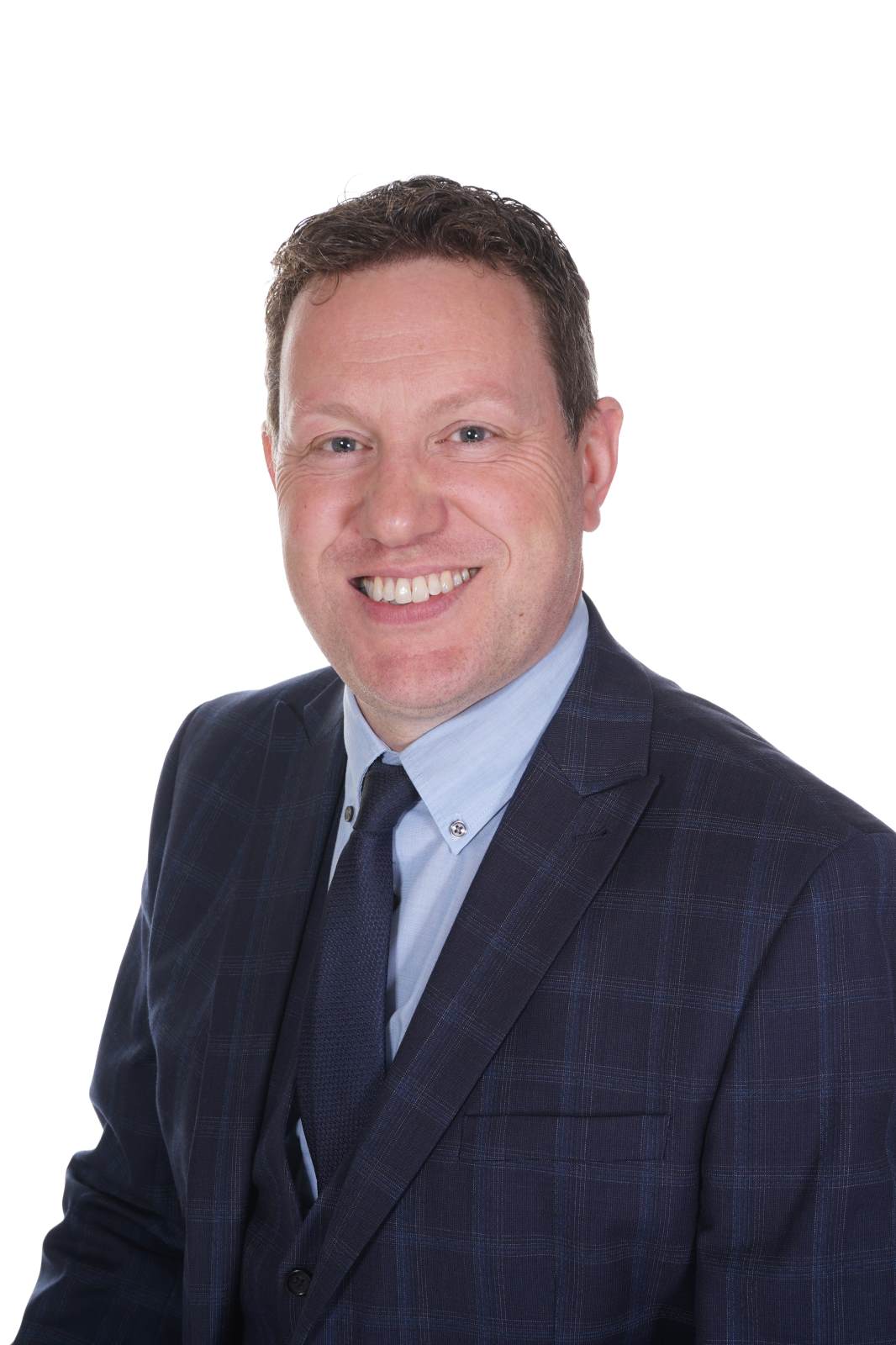 Headteacher, St Peter's Smithills Dean CE Primary School
Matt is headteacher at St. Peter's Smithills Dean Primary School in Bolton and has been since September 2020. He is passionate about RE and has run the Bolton RE Hub for RE subject leaders for many years. He also leads Worship across the Trust and can often be seen with a puppet on his hand. He is committed to giving all children as many opportunities and experiences as is possible while at Primary School so children learn to take risks, try new things, find hidden talents and live life to the full.
KIRSTY POLLARD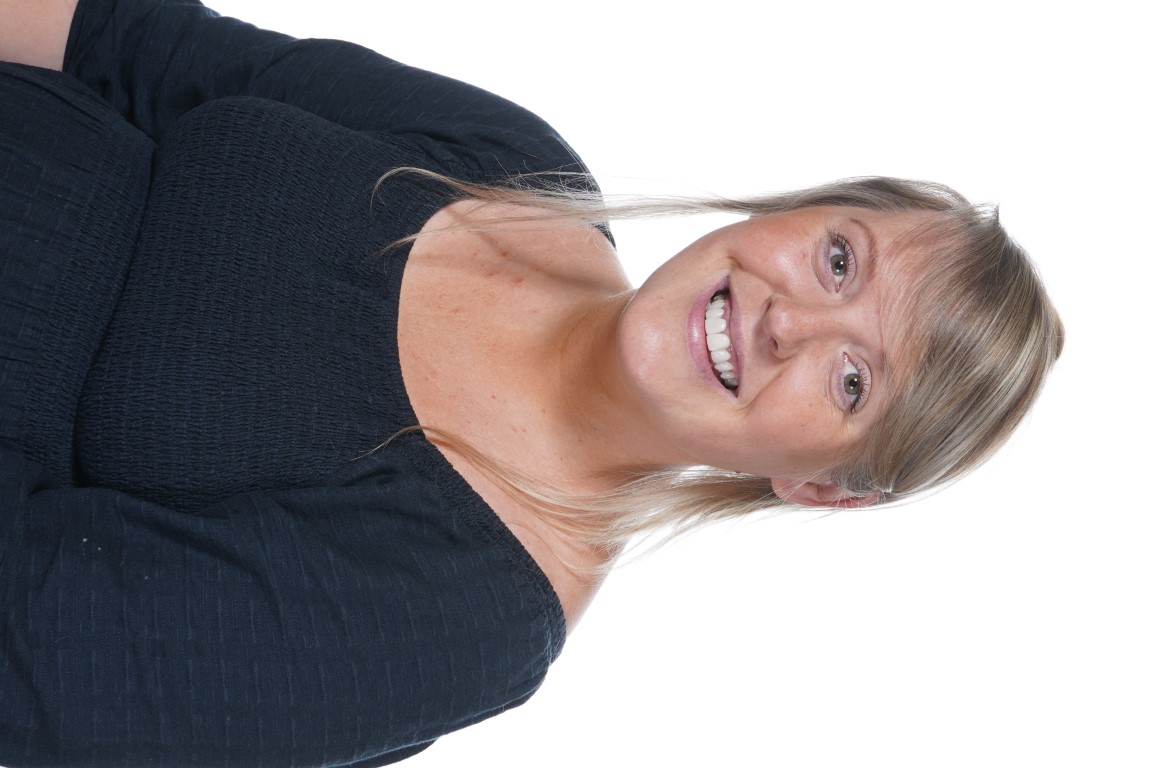 Headteacher, Canon Johnson CE Primary School
Kirsty is Headteacher at Canon Johnson C of E Primary School in Ashton. This is her first headship, having taken up the post officially in May 2023. She is passionate about English and facilitates on the NPQLL Programme. Kirsty's passion is to develop a school culture, rooted in mutual respect and Christian values; focusing on empowering and supporting staff to meet their own professional aspirations which will in turn impact on school improvement and further raise standards.
JAMES ROLT
Headteacher, St. James' CE Primary School
James is the Headteacher at St James' C of E Primary School in Ashton. He recently joined the Trust in September 2021 as a new Headteacher, after 8 years as a Deputy Headteacher. James has supported schools across Greater Manchester in raising standards in English and supported schools with developing their curriculums with a focus on pupils with English as an additional language. As an SLE, he has lead training for Early Career Teachers across an local authority with reading, writing and behaviour management.
STEVEN ROONEY
Headteacher, St. John with St. Michael CE Primary School
Steven is the Headteacher at St John with St Michael CE Primary School. This is his first headship after spending seven years as a senior leader. His specific expertise is SEND, and he has provided SEND support and advice to schools across Greater Manchester to improve outcomes for young people. Steven's passion is to create a school culture, routed in Christian values, where everyone can flourish to their full potential.
JASON ARTLEY
Headteacher, Greenhill Primary School
Jason is the headteacher at Greenhill Primary School, a thriving one form entry school in Bury. This is his first headship, having taken up the post officially in September 2021. Prior to this, Jason was the deputy head at Greenhill; had been a member of senior leadership in a Bolton Primary School and taught in inner city Salford. The experience of working in schools with very different demographics has given him a good insight into how children learn and the related and differing barriers they face. Throughout his career Jason has felt it vital to give new and trainee teachers the best possible support. Therefore, in September 2022 he was delighted to take up the role of Visiting Fellow for Ambition Institute, delivering the ECF programme and supporting ECTs and their mentors.
BRANDON FLETCHER
Headteacher, St. Chad's CE Primary School
Brandon joined the trust in 2022 and is the Headteacher at St Chad's C of E Primary School in Saddleworth, Oldham. He is in his second year of headship and has extensive leadership experience across both primary and secondary phases of education – working with students from sixth form to EYFS. Brandon has been at St Chad's since 2017 in a leadership capacity and has been key (with the staff team) in developing both the curriculum and school ethos to its current point. Through early career work in the excluded children's provision in Oldham, Brandon has developed a high skill set for dealing with those pupils struggling with their social choices and ownership of behaviour. In other roles and outstanding schools, Brandon has also overseen teaching and learning; safeguarding and behaviour; and the development of enrichment around the curriculum.
LOUISE BONTER
Headteacher, St. John's CE Primary School
Louise is Headteacher of St John's C.E. Primary School. She is a new headteacher, having only been in post since April 2023. Although this is her first headship, Louise has been in senior leadership for eight years as a Deputy Headteacher. She is an experienced Lead Practitioner throughout all Key Stages of the primary curriculum. She has a keen interest in safeguarding and developing the pastoral role of the school.
RUSSELL LEARMONT
Headteacher, St. Anne's CE Primary School
Russell has had experience as a Headteacher in several schools with very different contexts. As part of his journey in education leadership, he has supported schools in challenging circumstances; focusing upon preparation for Ofsted and SIAMs inspections and implementing positive behaviour strategies. As a teacher, Russell specialised in the teaching of English and is extremely keen to impart his enthusiasm for a love of English within school. Russell enjoys working on curriculum development initiatives, to evolve and move learning forward in a way that considers specific contexts and interests. He also loves music and encourages children to participate and grow confidences in this area of creativity and expression. Russell believes that all pupils can succeed, where their interests are engaged – we just need to find the key to unlock their passions.
CAROLYN DIVERS
Headteacher, St. George's CE Primary School
Carolyn has been Headteacher at St George's since 2006 and joined the Forward As One family upon conversion in September 2023. She is passionate about providing an education where children are enthusiastic to learn and giving them best start in life. Carolyn has worked in partnership with the other Mossley schools, supporting the teaching of history and raising standards in reading. She also has a keen interest in opportunities beyond the classroom and constantly strives to provide experiences that will encourage children to take risks, explore, make decisions and be inspired.